By soaking up knowledge from books, videos, and on training courses, you tend to get strong on theory without ever putting it into practice or even recalling it when needed. Our aim in carrying out our training is to throw you into realistic situations that cement what you've theoretically learned. 'Train the same way you fight' and you'll find you become much stronger in practice, not just in theory.
In our courses we utilize both theory and practice, setting you tasks to help you understand that the critical component between success and failure on the battlefield is the leader. All those in positions of leadership and management are responsible for everything that happens within their 'unit' on the 'battlefield'. We help you prepare for those battles. Military and civilian leadership principles have more in common than most people think. We often have to make decisions in a constantly changing environment, when there's little time to do so, when we're faced with limited information and resources and when mistakes will come at a high price.
The training courses we offer are available as separate modules or as a long combined program. You can attend the courses individually, with a team or even with your whole company. The following descriptions will give you an idea of what could be the best option for you. If it's difficult to decide, contact us and we'll find the right course for you or your team.
We welcome anyone who is interested in learning more about leadership and improving their quality of life to participate in our public courses. The knowledge gained from the training is not only for professional use, but can be applied in everyday life. The skills and knowledge you gain will help you stay calm and confident in the stressful events of everyday life. Everyone is a leader in their own life – it's just that the situations that need to be led are different, but the 'toolkit' remains the same.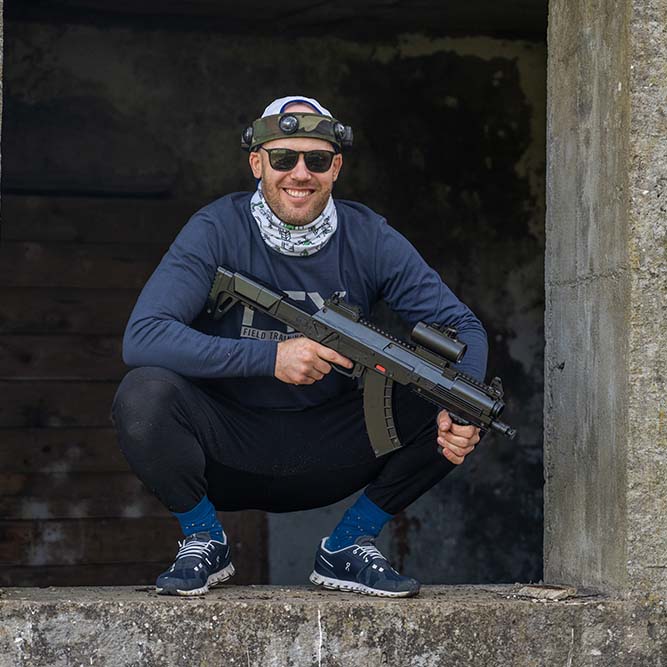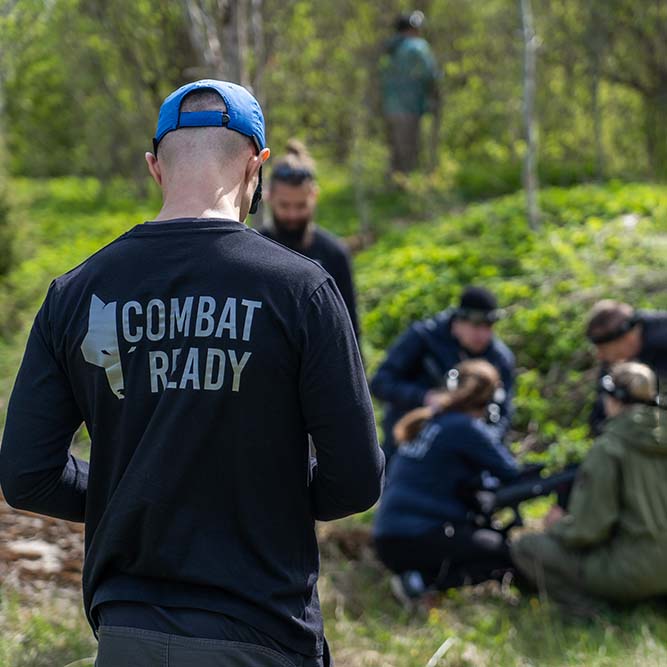 In training for companies, we focus more inside the organization. As well as acquiring new leadership knowledge, we immediately link it to the needs and objectives of the specific company. The training courses we offer are available as separate modules or as a long combined program.
To find the right course for your organization, consider the following questions:
Is there a specific internal problem you want to solve?
For the most part, chaos reigns on the battlefield – you never have enough information or resources at your disposal. Often the same sort of situation develops within organizations. Whatever the circumstances, problems need to be dealt with promptly and effectively.
On the battlefield, all problems are leadership problems, and in our experience, the same principles apply to civilian organizations. 
Tell us about the biggest challenges your company's facing and we'll let you know whether and how we can help you.

Do you have a specific event or window to fill?
We can run short versions of our courses to fit the timeframe you're working to. Depending on your needs and how much time you have, we can offer training or simply information sessions to give you and your team new ideas and more of a sense of team spirit, or as part of a programme at a bigger event. Let us know who the audience is and what the event is designed to achieve and we'll come up with the best solution for you.
In any event, for a detailed overview of our courses simply get in touch with us and come in for a free consultation. We can discuss your needs and options and find the ideal solution.
leadership forums, consultation
PRACTICAL FIELD EXERCISES
a practice where everything is completely my responsibility
training program according to your needs